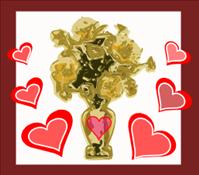 Digital News Report
Digital News Report – Valentine's Day is only a couple more days away, so Amazon decided to share what they see as "The Top 20 Most Romantic Cities in America". The company came up with the list by using sales data of the number of romance novels, relationship books, romantic comedy movies, Barry White albums, and other sexual wellness products sold since the beginning of this year.
The most romantic city in the United States according to Amazon shopping statistics is Alexandria, Virginia. In second place is Knoxville, Tennessee, and in third place is Orlando Florida and fourth is Miami, Florida. So it appears that the southern states are just more romantic than the rest of the country. There was a total of 12 cities out of the 20 that came from the south. The most romantic state with the most cities on the list is Florida with a total of four cities making the list. Tennessee followed close behind with a total of 3 cities making the list.
The number one city for being most romantic, Alexandria, Virginia was number one last year as well. So there might be something special about this city which is keeping the romance alive.
The worst ranking for the list, or the least romantic cities were El Monte, California, Paterson, New Jersey, and Miami Gardens, Florida.
By Victoria Brown
Here is Amazon's Top 20 Most Romantic Cities List
1. Alexandria, Va.
2. Knoxville, Tenn.
3. Orlando, Fla.
4. Miami Florida
5. Ann Arbor, Mich.
6. Columbia, S.C.
7. Cincinnati Ohio
8. Murfreesboro, Tenn.
9. Gainesville, Fla.
10. Tallahassee, Fla.
11. Vancouver, Wash.
12. Round Rock, Texas
13. Pittsburgh, Pennsylvania
14. Salt Lake City, Utah
15. Arlington, Va.
16. Las Vegas, Nevada
17. Clarksville, Tenn.
18. St. Louis
19. Dayton, Ohio
20. Frisco, Texas