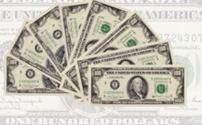 Digital News Report
Digital News Report – The unemployment benefits extension may be coming to an end as some Democrats lose their desire to fight to keep the aid going. Republicans have tried to block past extensions but some Democrats believe there is insufficient support to extend them again.
The last vote to extend benefits was held-up when Republicans demanded the extension be offset by spending cuts. An extension to the benefits is unlikely to hit the Senate floor next time.
Senate Finance Committee Chairman Max Baucus says that 99 weeks is sufficient. "You can't go on forever", the Montana Democrat said.
"There's just been no discussion to go beyond that," said Senator Byron Dorgan, a North Dakota Democrat.
The unemployment extension was first proposed by Congressman Jim McDermott in the Unemployment Compensation Extension Act of 2009 (H.R. 3548). His bill, which would have extended benefits by 13 weeks, was later combined with other amendments and passed as the Worker, Homeownership, and Business Assistance Act of 2009.
That was back in September. The bill gave an extra 20 weeks of unemployment benefits to workers in states with unemployment rates over 8.5 percent. It also gave an extra 14 weeks to the 24 states with lower unemployment.
In November the House and Senate finally agreed on the amendments and the sent bill to President Obama. Since December Congress has extended the benefits three times.
Tier 1 – 20 weeks
Tier 2 – 14 weeks
Tier 3 – 13 additional weeks of benefits in states where the total unemployment rate 6% or higher.
Tier 4 5 and 6 added additional weeks of benefits in states where the total unemployment rate is 8.5% or higher.
By: Tim Edwards