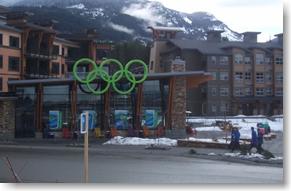 Digital News Report
Digital News Report – There were various events held at Sunday's Winter Olympics in Vancouver Canada including Alpine skiing, Biathlon, freestyle skiing, Luge, Nordic combined, and speed skating.
The women's combined Alpine skiing competition was postponed until February 18th.
Figure Skating:
The figure skating competition will be held Sunday at the Pacific Coliseum at the Whistler Creekside in Whistler, British Columbia. Pairs competition is happening Sunday and Monday with a short program today and free skating Monday. Other competitions, including Men's and Women's events, will take place later this month. Ice dancing will take place the 19th and 21st.
Skiing
The Men's Moguls Freestyle skiing is taking place today at Cypress Bowl Ski Area. Patrick Deneen, Michael Morse, Bryon Wilson, and Nathan Roberts will be competing.
Ice Hockey
Ice hockey will be taking place every day with the men's tournament wrapping up on the 28th. The Women's competition has already been on and it will be wrapped up on the 25th.
Luge
The Men's Single Luge event started on Saturday and will wrap-up tonight. The Women's events will occur on Monday and wrap-up on Tuesday followed by the Doubles on tournament on Wednesday.
Snowboarding
Snowboarding events will begin on Monday with the Men's Snowboard Cross competition to be held at Cypress Mountain. The women's event will be held the next day followed by the Men's halfpipe on Wednesday.
Gold Medals
France has won two gold medals so far; one by Vincent Jay in the Men's sprint and another by Jason Lamy-Chappuis for the Nordic Combined. Hannah Kearney of the United States won the gold medal for Women's moguls. South Korea, Netherlands, Slovakia and Switzerland have all won one gold medal.
From Staff Reports