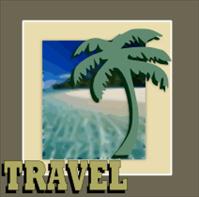 Digital News Report
Digital News Report – Memorial Day weekend is thought of as the unofficial start of summer vacation traveling and that is why California Insurance Commissioner, Dave Jones says vacationers should consider travel insurance. He gives several reasons why travel insurance can be important.
In 2001, there were 657 million long distance summer trips that occurred between Memorial Day weekend and Labor Day weekend said the Bureau of Transportation Statistics (BTS). With all the good planning that goes into a vacation, things can go wrong. These unexpected things can cause financial losses.
Jones explained that unexpected trip cancellations or delays could cause financial losses, which travel insurance can help to offset these losses. Travel insurance plans can cover against the loss of non-refundable travel costs, which includes airfare, hotel, and tours. There are other coverage options for medical emergencies when traveling, damage to personal property, and even death.
Not all policies offer the same coverage, so you need to determine what you want to have covered when you are vacationing. Jones also said that consulting with a trusted travel agent to ask them whom they would recommend for travel insurance. If you are planning to do risky activities such as scuba diving or skydiving, make sure that the travel insurance will offer coverage for these kinds of activities.
Travel insurance can cover many different things. They can cover trip cancellation, travel delay, and trip interruption. Medical and Accidental Death Insurance can be another aspect offered with travel insurance. You can get medical and emergency dental expense reimbursements if you get sick. There is also medical evacuation coverage options that will transport you back to a hospital back near your home.
Jones cautions that not all travel insurance policies offer the same coverage and the purchaser should go over the policy to make sure that you are covered. In addition, there may be limits for medical coverage for age limits and pre-existing conditions. A cruise or tour may have cancellation waivers, but Jones said this is not the same as travel insurance at waiver are not regulated.
Travel insurance rates will vary according to what is being offered with the plan. However, Tripinsurancestore.com said that most plans charge "5% – 8% of your trip's prepaid non-refundable cost." But it is best to get a few quotes and compare several travel insurance policies and to see what a reputable travel agent recommends.
By Victoria Brown