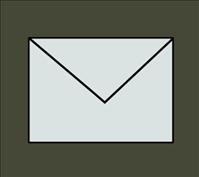 Digital News Report
Digital News Report – Epsilon is a marketing vendor that sends emails for companies. This Friday, Epsilon had email addresses and people's names stolen by an unauthorized party. Best Buy said that some of their customer's email addresses could have been stolen. Best Buy also said that they are investigating the problem along with Epsilon.
Best Buy isn't the only large company to use Epsilon email marketing service. Epsilon said that only the email addresses and/or the customer names were compromised this past Friday. Best Buy is reminding their customers to ignore emails that ask for information that is confidential.
According to Biz Journals website, these companies are also involved: Brookstone, Capital One, Capital One Financial Corp., Disney Destinations, JPMorgan Chase, Kroger, Marriott International Inc., McKinsey & Co., TiVo, US Bank, Walgreen, and Ritz-Carlton. However, Epsilon has not made a list public at the time of this writing.
Because of this data information theft, it could possibly increase the numbers of phishing emails that would try to get you to click on a link that could install unwanted spyware or viruses on your computer system. Never click on a link in an email that you are unsure about. Also make sure you scan for viruses and spyware on a regular basis.
By Victoria Brown