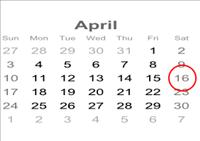 Digital News Report
Digital News Report – If you are looking for a fast way to purge old documents that contains sensitive information you should shred them and you can do it for free this Saturday. On April 16th, many of the Better Business Bureau office nationwide will be holding free paper shredding events to help people get rid of personal documents and to help educate them on preventing identity theft. The Better Business Bureau offices hold free paper shredding events two time a year.
According to the Javelin Strategy and Research survey, 8.1 million US citizens have had their identity stolen in 2010. The losses added up to around $37 billion.
Here are some tips offered from the Better Business Bureau to help protect your identity from becoming stolen.
1. Don't carry around your Social Security card unless you need it for that day.
2. Don't carry around credit cards that you are not going to use that day.
3. Don't write your account number on the outside of an envelope or on a postcard.
4. If your credit card is expired, cut them up before you throw them out.
5. If you have inactive credit card accounts or bank accounts they say to close them.
6. Pick a PIN number that doesn't match things like your address, telephone number, birth date, or the last four digits of your social security number.
7. Don't write your ATM's PIN number on the card or have a piece of paper with the number in your wallet or purse. Instead you should have the PIN number memorized.
8. Keep personal information in a private location that isn't easily accessed by others.
9. Don't give out your Social Security number unless needed. See if they will take another form of identification.
10. Don't give out personal information over the telephone, by mail, or the Internet. If you started the contact with the company and know that they are reputable then you may consider sharing the personal information.
11. Check your bank statements and credit card bills for activity that doesn't match with your payments or purchases.
12. Call (888) 5OPT-OUT to reduce the number of credit card solicitation you receive in the mail.
13. Shred bank statements, credit card sign up offers when you don't want them and want to throw them out.
14. Get your free annual credit report once a year to see if there is any problems with identity theft. You can get the free annual credit report at www.annualcreditreport.com.
To find out more about the free paper shredding event in your area visit http://www.bbb.org/ .
By Victoria Brown