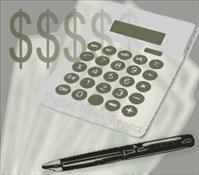 Digital News Report
Digital News Report – Mortgage interest rates are still at low rates, but have been heading upward slightly over the last three weeks. This information was according to the latest Freddie Mac Primary Mortgage Survey (PMMS). The 30 year fixed mortgage rate was at an average of 4.87 percent. Last year at this time the 30-year fixed rate was at 5.21 percent.
The 30 year mortgage interest rate was only up at 0.7 point from the previous week. The 15 year fixed mortgage rate was at 4.10 percent on average, which also say a 0.7 point increase from the prior week.
For example, a $200,000 mortgage loan at 4.87 percent and 20 percent down would calculate out as follows. A $40,000 down payment, 0 points, financing $160,000 at the 4.87 percent interest rate would be around $846.25 monthly payment, which is not including mortgage insurance and property taxes. If you go for a 15 year fixed-rat mortgage financing the same $160,000 at 4.10 would be a monthly payment of $978.02 not including the mortgage insurance or property taxes.
Each region or location could have different interest rates associated with them, but the average rate is usually fairly close to the local interest rate. Usually, if you refinance a mortgage for a lower interest rates there are additional upfront fees or points involved. Mortgage interest rates are quoted based on a person's income, employment status, credit rating among other criteria.
At the Federal Reserve website, they suggest that prospective homeowners or those considering a home loan refinance should shop around at several lenders to get the best offer. The Federal Reserve says that the local newspaper, the Internet, and even their exist lenders are all good places to get the lowest mortgage interest rate quote.
By Victoria Brown