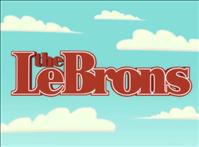 see below
Digital News Report – NBA's Miami Heat player, LeBron James, has an original animated series which debuted on YouTube this past week. The animated show is called 'The LeBrons' and is being sponsored by HP and Intel.
The animated series came from a Nike ad campaign that was popular on YouTube. The animated series will have new episodes posted at the YouTube channel weekly at http://www.youtube.com/thelebrons.
The characters are four different versions of the famous basketball player. Kid, Athlete, Business and Wise are the characters on the series. You can watch the first episode below.
By Victoria Brown
"The LeBrons" – EPISODE 1: "Lion" – LeBron James Animated Series