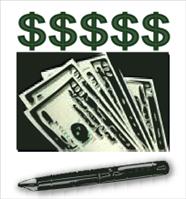 Digital News Report
Digital News Report – The US Federal government is facing a shutdown because of a budget problem for 2011 as they work out a new budget. Both Republicans and Democrats have not come to an agreement, and this could cause the federal government to stop functioning on April 8, 2011.
The government shutdown could happen, but only if the lawmakers do not come to an agreement in time. In 1995, the government shut down for a short time period over a similar disagreement.
A survey from the People-Press Pew Research Center said that the American people would blame both sides for the government shutdown. The survey they conducted showed 39 percent of the respondents would blame Republicans for not coming to an agreement on the budget, 36 percent said they would blame the Obama administration, and 16 percent said that both sides were to blame.
The potential government shutdown would affect contractors that do business with the federal agencies.
Social Security Offices nationwide are going to be protesting with a 'National Call-In to Legislators Day' on Wednesday April 6, 2011 between 12:00 and 1:00 pm. This protest is because of the proposed $1.7 billion reduction in funding for the rest of 2011.
On April 4, 2011, House Appropriations Chairman Hal Rogers introduced a continuing resolution which is a temporary funding solution that would prevent the government shutdown for one additional week. In addition, the measure would also cut $12 billion in discretionary spending.
To learn more about the Federal Government budget visit http://www.whitehouse.gov/omb/budget.
By Victoria Brown