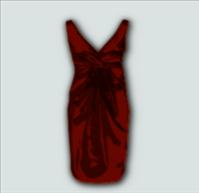 Digital News Report
Digital News Report – Spring dresses are always popular this time of year, but the 2011 trends have made way for fun. You can always find those kind of spring dresses that are so formal that you would only wear them on Easter, but there are many fun styles this year for both women, juniors, and girls, that are going to be worn throughout the whole summer as well. Bright colors, floral patterns, and scarf print dresses lead the way this Spring for dresses. There is even a little bit of lace, crochet, and other textures on neutral colors such as white or black dresses. You will also find a bulk of these dresses are sleeveless.
What to look for in a Spring dress. If you want to get a lot of use with the a spring dress, consider how easy it is to wash and wear. If you don't have to iron it, guess what, you will wear it more. Think of getting a t-shirt fabric, polyester blends, and denim as these tend to be wrinkle free fabrics.
The long maxi dresses are style around, but the majority of the dresses are shorter above the knee fashions. You can always find dresses that will go longer and cover the knee, but you will be shopping a bit longer to find that perfect dress.
If you don't like the straps, watch for cap sleeve dresses. These can give you a little more coverage so you won't have to worry about special bras and such. It can also be more comfortable to wear.
If you are looking for a dressy but fun dress one to consider is the handkerchief dress. There are several different iterations of this idea. I like the dresses that use the print idea and cut it into a traditional dress. That way you get a unique print, but you have fittings that will flatter your figure. The fabric is often silky which gives it a glamorous look. The hem is not straight across typically and can sometimes be layered. There are also several different lengths available for this style.
Lace and crochet trends are popular with fashion designers this year. If the dress is a neutral, they are adding texture by gathering, or adding crochet or lace in the same color. Beige, grey, white, cream, black dresses are all to be found this spring.
Denim might not be the most formal kind of spring dress, but if you are looking for something to wear all the time, you might look for a go-to denim dress. They wear well, and can be comfortable to wear. The denim dresses can be layered to make them more dressed up. Use a fancy jacket or sweater to dress it up when you want.
Little girls dresses are very bright in color this season. You are going to find that the color are hot pink, and almost neon green, and bright purple. Polka dots are large, and patterns are bold. The more traditional Easter dresses for girls will be textured one color, or have a beautiful floral design. There will be more pastel colors for the Easter dresses.
With any dress, you should consider how it will flatter your figure. Try to define a waist line some how. The waist can be higher than the waist if you want to emphasize your chest more. If you are not rail thin stay away from horizontal stripes. Also consider if small print is better for you if you are very petite, and if you are taller, maybe a larger print would be nicer. Also if you are afraid to try print, you can go with the textured one color and still look terrific. Just don't forget to complete the look with accessories.
By Victoria Brown