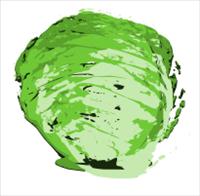 Digital News Report
Digital News Report – Feeling the luck of the Irish? Plenty of people are getting ready for St. Patrick's Day which is coming up this Thursday, March 17, 2011. Many people are looking forward to cooking up a traditional corned beef and cabbage recipe to help celebrate this holiday.
How do you go about cooking the corned beef and cabbage? It really isn't that difficult. It takes a little time to cook the beef, but it really is fairly easy to put together this recipe. In the old days it was traditional to boil the corned beef. Since the addition of the slow cookers, this is a great way to cooked corned beef.
How to cook Corned Beef Brisket in a Slow Cooker
Beef Brisket around 3 pounds that has been corned. You will be brining or soaking in a salt mixture anywhere from overnight to up to 10 days. This brine soaking is what gives the corned beef the unique flavor. The easy way to get past the brining process is to buy corned beef that is ready to go, which usually includes the seasoning packages.
A slow cooker is a great way to cook corned beef. It really doesn't take much effort it only takes time around 6 – 8 hours on the low setting on the crock pot. Your meat will be flavorful, and tender.
Take the corned beef brisket and rub the spice packets on the meat. Add around 3 tablespoons of peppercorns and 2 or 3 bay leaves, 1 tablespoon of whole mustard seeds, one whole bulb of garlic cloves all peeled and put in as individual cloves. Pour one bottle of beer on the meat. Cook and cover on low heat for 6 – 8 hours until the meat is tender.
Options: If you want all the vegetables in a one pot meal you may consider cutting up one large onion, a small cabbage cut in large 1 inch squared pieces, 4 peeled whole carrots (or use baby carrots around 1 ½ cups) 5 stalks of celery coarsely chopped, and 4 small red potatoes cut into 1 inch cubes. Place all of these vegetables underneath the meat. That way they will slowly cook along with the corned beef. (Your slow cooker should be the larger sized units in order to hold all the vegetables and beef.
Note: You can always boil your vegetables separately from the corned beef. One benefit is that you corned beef will be ready for making rueben sandwiches without other vegetables influencing the flavor. You can boil your vegetables on the stove top, or if you like you can back them in the oven. Baking in the oven will take longer.
You can serve the corned beef with this horseradish sauce recipe. Here is the recipe:
Horseradish sauce recipe for Corned Beef
2 tbsp. butter
2 tbsp. flour
1 cup milk
¼ cup grated horseradish
¼ tsp. dry mustard
salt and pepper
Make a white sauce by melting the butter in a saucepan over low heat, and add the flour to the melted butter. Next stir in the 1 cup of milk, ¼ cup of grated horseradish (you can buy in a jar already shredded at the store) and ¼ tsp. Dry mustard powder to the saucepan. Then add salt and pepper to flavor to your liking. The sauce will thicken when it begins to boil so stir often until thick. Serve sauce warm with the corned beef.
If you really don't like plain boiled cabbage, you might want to try cooking creamed cabbage.
Creamed Cabbage Recipe
2 tbsp. butter
2 tbsp. flour
1 cup milk
½ of a large head of cabbage
½ cup saltine crackers crushed (15 crackers)
1 tbsp. Butter for cracker crumbs
Cut up cabbage into 1 inch pieces using only have of the cabbage for this recipe. Place in a pot and add 1 cup of water, cover and cook until softened. In a separate saucepan, make a white sauce by combining 2 tbsp. Butter, 2 tbsp. Flour, in a large saucepan. Add 1 cup of milk, salt and pepper, and thicken white sauce as the mixture heats. Preheat oven to 375 degrees. Crush around 15 saltine crackers in a plastic zippered bag into crumbs. In the microwave melt 1 tbsp., of butter and then mix the butter with the cracker crumbs. Mix the white sauce with the drained cabbage and place in an oven safe casserole dish, top the cabbage with the buttered cracker crumbs and bake at 375 degrees until crumbs get toasted.
By Victoria Brown