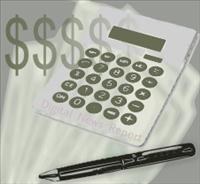 Digital News Report
Digital News Report – InteliSpend Prepaid Solutions has partnered with Discover Network to provide prepaid credit cards and gift card products. InteliSpend will be handling stored-value credit cards, online reward management technology and program management for Discover. Discover will also be using the prepaid cards to help with employee reward and recognition, sales incentives, expense management and consumer promotions which will be made available to their partners.
Discover is licensed to use the InteliSpend's patented DirectSpendSM RAN (restricted authorization network) process. Discover said that they will be using the commissionable RAN prepaid cards.
Farhan Ahmad, general manager of prepaid and director of emerging payments at Discover said that the new agreement between the companies will allow them to "bring increased value and customization to our customers in the prepaid space."
Discover will use InteliSpend for the processing, issuing and fulfillment of orders relating to these prepaid products. InteliSpend will also be providing client and customer service support for the Discover clients.
A stored-value card is different than a debit card. While a debit card is attached directly to where the money is located, such as in a bank account, the stored-value card usually does not have a person's name printed on it an is more like that of a gift card. The stored-value card is freely spent at any place that takes a credit card issued by the company.
By Victoria Brown