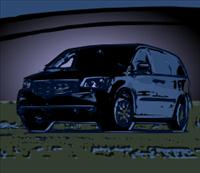 Digital News Report
Digital News Report – Chrysler vehicle dealerships are offering a number of financing loans and leasing options in California. Here are some of the Chrysler deals going on for the month of February 2011. Auto loans and leasing options may vary depending on dealership and customers credit rating when applying for financing.
2011 Chrysler 200 Touring or Limited models
The 2011 Chrysler 200 Touring or Limited model vehicle has two purchase options. One offer for purchasing is to get $750 in Customer Cash Allowance. The second offer option for purchasing is to get low APR financing. The financing option for 36 months is 0 percent APR, 48 months is 1.90 percent APR, 72 month loan with 3.90 percent APR. You can lease and get an offer of $750 Customer Cash Allowance plus $750 Bonus Lease Cash Allowance for the Touring or the Limited. The leasing option is $199 per month for 36 month lease term with $2,999 due at signing.
2010 Chrysler 300 series offering 0 percent APR Financing up to 72 months
All of these models in the 2010 Chrysler 300 series can get 0 percent APR financing from 36, 48, 60, or 72 months auto loan. Chrysler Models: 300C RWD, 300 Touring, 300 Touring Plus, 300S V6, 300 Touring Signature Series Value Package, 300C, 300S V8 RWD, 300C AWD, 300C SRT8.
2010 PT Cruiser Financing Deals
The 2010 Chrysler PT Cruiser Classic is offering a local deal of 0 percent APR Financing for 72 months. This is dependent on if a person can qualify for the low interest car loan.
2010 Sebring 0 percent APR loans
You can get the 2010 Sebring LX Convertible, Touring Convertible, and the Limited Convertible with 0 percent APR interest for up to 72 months loan. The 2010 Sebring Touring and the Sebring Limited also have 0 percent APR financing loans for up to 72 months promotion going on this month.
Chrysler Town and Country Promotions
Both the 2010 and 2011 have promotions available for financing and leasing deals. The purchase deals for financing are offering 0 percent APR for 72 months for the 2010 models of the Town & Country LX, Touring, Touring Plus, Walter P. Chrysler Signature Series, and the Limited models. The 2011 financing promotion for purchasing is offering a 2.90 percent APR for 36, 48, or 60 months, and 4.90 percent for 72 months. Leasing deals for the 2011 Town & Country Touring, Touring-L, and Limited are to get $1,000 Bonus Lease Cash Allowance at signing. Best qualified customers leasing options for these models are as low as $319 per month for 36 months with $2,799 due at signing.
In addition to these deals Chrysler Dealers in California also offer Military promotions and discounts as well.
By Victoria Brown