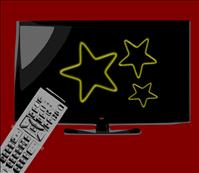 Digital News Report
Digital News Report – The Oscar award ceremony will be going on this Sunday with the 83rd time it has been held. The first time the Academy Awards was held was back in May 16, 1929 to give recognition for film makers, actors, actresses, and other film related production work. The ceremony has evolved to be almost like a major sporting event with red carpet pre-show airings before the actual Academy Award show. There is plenty to watch on television covering the Oscars tomorrow. Here is a break down of some of the TV channels and the schedule so you won't miss out on all the fashions and the awards.
The main Academy Awards show will be on the ABC network and will be aired at 8 pm Eastern Time or 5 pm Pacific Time. After the local news airs, there will be a special Jimmy Kimmel Live!, following that Sunday night, which will have over a dozen stars that have been at the Oscars prior to the show including actor, Tom Hanks.
If you are big on the red carpet fashions you will want to tune in early this Sunday to check out the gowns and dresses that the actresses are wearing. There will be several channels broadcasting live from the red carpet. On E! Channel they will begin airing their red carpet coverage at 2 pm Eastern time or 11 am Pacific time. The TV Guide Network (TVGN) will be covering the red carpet fashions starting at 4 pm Eastern time or 1 PM Pacific time. Both TV channels will continue to cover the stars arriving on the red carpet up till the beginning of the Oscars. Both channels also will have a special Monday recap of all the red carpet fashions at the Academy Awards.
By Victoria Brown