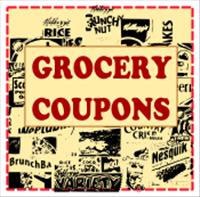 Digital News Report
Digital News Report – Coupons for groceries are available both online as well as in the Sunday newspaper. Each week there are different coupons in the newspaper that may make it worthwhile to stock up on a couple extra papers for the coupons. This week there are a few coupons to be on the lookout for.
Proctor and Gamble have their ad insert in this week's newspaper. There insert alone has saving over $131 for the P&G brand products. They have coupons for laundry, diapers, hair care, cosmetics, feminine hygiene, toothpaste, toilet paper, and more. If you are a name brand shopper this can be great for saving some money on your favorite products.
In the SmartSource ad insert there is a $1 off of one box of Honey Bunches of Oats Raisin Medley breakfast cereal. Combine this with a store sale and you are looking at some great savings. There is a good coupon for any one of the Colgate toothpaste 4 ounces or larger for 75 cents off. And you can stock up on a any adult or kids toothbrush for 75 cents off coupon.
There is Huggie brand diaper coupon for $2 off one package of Little Snuggles or Little Movers Diapers or another coupon of $2.50 off of any one package of Huggies Pure & Natural Diapers. But wait there are more diaper coupons with Huggies again offering another $2 off one package of Huggies Snug & Dry diapers, $3.50 off one package of 60 count or larger Snug & Dry Diapers, or another coupon was buy one Huggies Baby Wipes refill and get a free Baby Wipes tub of 72 count or less.
There are plenty more other grocery coupons to find in the SmartSource ad insert this week. These were just a few that I think might add up to some great savings.
Also you can get Free shipping with Oriental Trading orders totaling $39 or more at their online website at orientaltrading.com, just enter coupon code "ASP955" entered during checkout. They sell party supplies, school craft supplies, teacher supplies, and holiday themed fun. You can stock up for Easter or for St. Patricks Day party supplies, but just get your order in before March 14, 2011 to get the free shipping offer.
By Victoria Brown