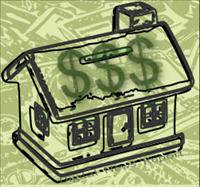 Digital News Report
Digital News Report – Foreclosed homes for sale can be a great thing, but it can also be more expensive in the end depending on what repairs might be needed and if it is bidded on at auction for to high of a price. So when considering buying a foreclosed property it is important to make sure to calculate costs and make comparable values in the nearby area.
Finding Foreclosed Home Listings
The government website www.homesales.gov is a good resource for finding government owned foreclosed properties. These are always changing depending on what becomes available. Also sometimes these homes can need repairs beyond what can be financed with a traditional loan. It is best to work with a real estate agent that has worked with these kinds of government owned properties.
Auction.com is a website that will let you bid on real estate properties. There can be reserves which could make bidding frustrating. In addition to this bidding on auctions can sometimes get people to overspend for a property.
Yahoo! Real Estate has a special foreclosure search criteria on their website. This can help keep you in the know of what is currently available in your area. You can sort by new to old, as well as low to high and so forth.
There are also many other foreclosed home listings made available online.
Foreclosed Property Problems
Because the homes have been foreclosed upon, they could also need a good amount of repair. If looking to flip the property at a profit, the cost of repairs could be more than what you would get when you try to sell it. What a person needs to do is, if possible inspect the property before buying it and hire a professional building inspector to let you know of any major structural problems. After you get a list of items that need to be fixed, then start getting real repair estimates and add extra for just in case repairs. After the repair estimates you can see how much you are willing to offer. Also you should remember selling commissions that can cut into the sale of the property.
The foreclosed property could be in a bad neighborhood. This could make it difficult to keep an empty home free from vandalism while trying to resell it. It could also be difficult because there may be multiple foreclosed homes in the surrounding area which means that it may take quite a long time for home prices to rebound. It is important to consider what you are comfortable dealing with in the neighborhood that you are buying into. If there is a lot of crime, it could be almost impossible to find a buyer.
You might have to come up with your own money to buy the property because it gets more difficult to get a traditional home loan for a foreclosed property. The reasons could be because of the amount of repairs that are needed, and they are often sold as is.
Paying to much because there are other investors interested in buying the same property. This bidding fever can make an investor pay too much because of the competition aspect. Pay too much and your profits can dwindle into nothing or even worse it could end up costing you money.
There may be other title problems with the property, so it is important to find out if there isn't any problems with this as well.
Conclusion
The most important thing about buying a foreclosed property is to do your homework. Know what the risks are and to know what repairs and other expense that you could face with buying the property. Seeking out a real estate professional for help in purchasing a foreclosure could be very beneficial. Learning how to assess and estimate repair costs are super important when buying foreclosed homes. Overall, there is plenty of savings to be had with foreclosed properties which is making it great for investors and for home buyers.
By Victoria Brown