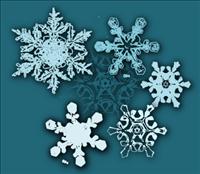 Digital News Report
Digital News Report – San Francisco received snow flurries in the early morning hours this Saturday. Snow hasn't happened since 1976 in this area. Some other areas of the Santa Clara Valley also received a bit of snow as well, which included Cupertino, Los Gatos and Gilroy.
The snow wasn't much however and was only considered a light dusting. So it wasn't like everyone was out this morning making snow angels.
The current weather system has brought cold weather to Northern California. Today San Francisco daytime high temperature will only reach around 47 degrees Fahrenheit. The cold weather has extended down throughout the whole state of California which has been creating snow storms at lower elevations than normal.
In San Francisco, the weather forecast looks like there might be some rain showers coming back on Wednesday going into Thursday of this week. So don't forget you're umbrella.
By Victoria Brown