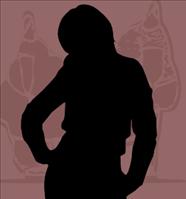 Digital News Report
Digital News Report – Losing weight is always an big job it seems, but Weight Watchers has a new Points Plus Program that helps to make it easier to eat fewer calories and lose the pounds. The new program was launched this past Fall, and this is what it entails.
You still have a weekly Weight Watcher meeting in a nearby local place. You don't have to attend the meetings, but on Weight Watcher's website they say that people that attend the meetings lose around three times more weight than people the diet alone.
The Weight Watchers Online version has a person go to their website to get educated about eating the right foods and how to follow the food plan. The website also has over 3,000 recipes and meals to create so you can keep on track with healthy foods.
Foods are healthy food choices. The examples of Greek Lemon-Dill Grilled Chicken Salad, Philly Cheese Steaks, and Tomato and Pepper Lasagna are given to show what you can eat on this diet.
You have to eat so many points each day, and when you use them up you are allowed only certain low calorie foods after that, such as fruit or greens.
You can sign up for Weight Watchers for free to try it out, and then continue on the with the Points Plus Program if you think the diet will work for you.
By Victoria Brown