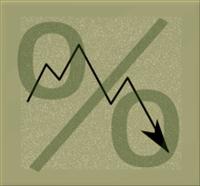 Digital News Report
Digital News Report – Volkswagen has announced a number of finance and lease deals in California going on now through the end of the February 2011. Finance and lease deals are based on the best qualifying buyers, rates may be higher for those with bad credit. Presidents Day sales are going on at many car dealerships this weekend, which may make it a good time to shop for a new vehicle. Here are some VW offers that have been advertised by the car manufacturer.
2.9 Percent APR Car Financing
Buyers can get the 2011 VW Jetta, Touareg TDI Clean Diesel and Hybrid, or the 2012 Eos models with the low 2.9 percent APR financing for 60 months. This doesn't include the TDI models of the Jetta. In addition no down payment is required. For every $1000 financed with the new car loan, the buyer can expect to pay $17.92 per month. This offer is available at participating dealerships in the states of Arizona, California, Colorado, Idaho, Montana, Nevada, New Mexico, Oregon, Utah, Washington, Wyoming, Alaska, and Hawaii.
0 Percent APR Car Financing
Models included in the 0 Percent interest rate car loans are the 2011 CC, Touareg, 2010 Tiguan, 2010 Passat Wagon, 2010 Jetta SportWagen, 2010 GTI, 2010 Beetle Convertible, 2010 Eos, 2010 Golf, 2010 Beetle, 2010 Passat Sedan, 2010 Routan, 2010 Jetta Sedan models. This is a national offer that is in the also going to expire at the end of the month. In addition there is no required down payment to get the car loan and if the buyer gets the lowest rate offer they can expect to pay $16.67 for every $1000 financed.
1.9 Percent APR Finance
The 2011 Volkswagen Tiguan, GTI, Golf, Routan, and the 2012 CC models have a low 1.9 percent APR interest rate for 60 months. Again this is a national promotion that runs through February 28, 2011. For every $1000 financed the buyer will pay $17.48 per month. There is also no down payment needed to get this car loan.
0.9 Percent APR Interest Rate
The 2011 Touareg and the 2011 Jetta SportWagen have a promotional 0.9 percent APR financing for 60 months offer through the end of February with the national promotion currently going on. There TDI and Hybrid models are not included in this promotion.
Participation in the national financing offers promoted by Volkswagen may vary depending on the dealership or the state that they operate in. Offers are based on the best qualifying buyers and not everyone will qualify for the lowest car loan interest rates.
By Victoria Brown