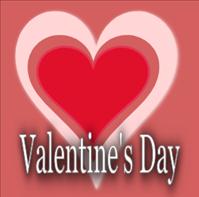 Digital News Report
Digital News Report – Valentine's Day is tomorrow and you might have to come up with something fast to wish someone well. You might want to send out free Valentine ecards for the special day. There are several websites that are offering free greetings.
Hallmark has one free Valentines ecard that you can send at their website hallmark.com. But if you want to make it something unique, you can sign up for a one year subscription to Hallmark ecards for only $12. That way you can send out many greetings throughout the year without having to worry about finding the freebies. Almost everyone recognizes the Hallmark brand so they will be more likely to want to open it to check it out.
American Greetings is another traditional greeting card company that has become involved in the ecard business. They have a one free Valentine ecard that you can send out from their americangreetings.com website. They offer a free trial to their ecard service. They have three membership options, ecards only, create and print, and a combination of the two. The cost is for the ecard subscription is $15.99 for one year.
Bluemountain.com has been around since the internet became popular. They have specialized in electronic greeting cards. They have a free trial offer for their subscription service. So you could try it out and see if you like it before committing to the service. The website also has customizable printable cards that you can make with their layouts to get you started. They have three different memberships avaialble. The all you can email ecard subscription costs $15.99 for one year. Create and Print only by itself is $19.99 per year, and to get both the ecard and the Create and Print costs $29.99 per year.
There are many other free ecards greeting websites. Because these websites might not be as recognized as others, you might have the receiver not open it out of fear of receiving a virus. Unfortunately, viruses have been sent through email and that is why sometimes these ecards can be seen as a possible threat.
Some websites that offer free ecards for Valentine's Day as well as year-round greetings are:
http://www1.egreetings.com/ (This one has sponsors by Corporations such as M&M's.)
http://www.123greetings.com/
http://www.care2.com/ (Is an environmental focused website that wants to reduce paper waste with ecards)
Jibjab.com is offering a free ecard Valentine where you can put a customized photo alongside with Justin Bieber.)
By Victoria Brown