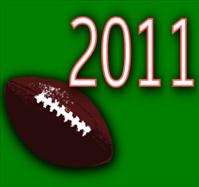 Digital News Report
Click here for Super Bowl 2012 Time and TV Channel Schedule
Digital News Report – The NFL Super Bowl XLV is finally here and the Pittsburgh Steelers and Green Bay Packers are scheduled to play for the championship game this Sunday, February 6, 2011. Football fans are already getting ready to watch the big game which is being played at the Cowboys Stadium in Arlington, Texas. This year the Super Bowl will be broadcast on the FOX network. Last year, the Super Bowl was on CBS.
The temperatures will be cold in Texas and travel after the game could be challenging. The weather forecast for Arlington, Texas is being forecast by the Weather Channel as having a 40 percent chance of rain and snow starting around 6 pm local time. Leading up to that there is only a 10 percent chance for precipitation. The temperature will be around 43 degrees Fahrenheit during game time.
The Cowboys Stadium has a retractable roof, so there it can be covered if there is a storm that could happen. It is the largest domed stadium in the world.
FOX will be having a pre-game show airing between 11 am and 3 pm Pacific Time (2 pm to 6 pm Eastern). Then the game will begin at 3 pm (Pacific Time, 6 pm Eastern) with the opening game kickoff scheduled for 3:25 pm (Pacific Time, 6:25 pm Eastern).
By Victoria Brown