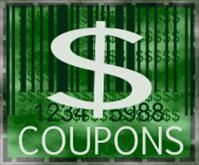 Digital News Report
Digital News Report – If you are trying to save some money, but you still want to have some fun and have a Super Bowl party next weekend, you might want to get the Sunday newspaper for the coupon ad inserts. When there is a big event, such as the Super Bowl, there are extra good coupons and savings to be found.
Stocking up on coupons can work out well if you are willing to watch for the best prices and use the coupon at that time. Just remember that coupons can expire usually within a month or two. With online grocery coupon clipping websites, there are lists that you can see where the best prices are as other coupon shoppers share where they found the deals.
Browsing the grocery store's website and look up their weekly advertised special when you are at home, will save you a lot of time and money. You can make a list of the items that you want to buy at each stores and organize the coupons that you want to bring along with.
You can also add more coupon savings if you print online coupons or if you load your loyalty card with coupons. However, newspapers may offer different coupons than the ones online. So if you are really wanting to save the most money, you might want to use all three approaches.
Be on the lookout for in-store coupons, you can double up your coupons by using a manufacturers coupon as well. You can also find online at the manufacturers websites rebate programs. So if you buy enough of the specific branded products you can get more money back. By using all three savings methods on one purchase is called a triple-play by die-hard coupon clippers.
You can plan out your Super Bowl Party foods based on the coupons that you find in the Sunday paper. You can save on the corn chips, salsa, guacamole, crackers, chicken wings, lunch meat, pre-made frozen lasagna, and more.
Even if you don't buy food for the Super Bowl party with the coupons, this week there is a wealth of coupons on every day products such as shampoo, tissues, bathroom supplies, diapers, cosmetics, and more. This week there is also a Proctor and Gamble advertising insert in the Sunday Newspaper which includes over $98 worth of coupon savings. P&G have Tide, Downy, Charmin, Bounty, Olay, Head & Shoulders, Crest, Pringles, and several other brands featured in the coupons this week.
By Victoria Brown