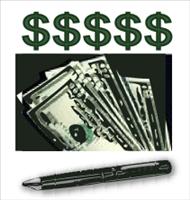 Digital News Report
Digital News Report – Credit card debt can become out of hand when you have charged too much and the minimum payments are adding up to more than they have available to pay each month. That is why some people may consider settling their debt with a debt consolidation loan. What happens is the person takes several credit card balances and then refinances it into a new loan that is often at a lower interest rate and a lower monthly payment.
There are two kinds of debt consolidation loans, unsecured and secured. Sometimes a debt consolidation loan could be offered as an unsecured personal loan. Depending on your credit report and the amount of debt to income ratio, and other factors will determine if you can qualify for a credit card consolidation loan. Some lenders specialize in loans for consolidation credit cards, however interest rates could be higher.
Shopping around for a low cost debt consolidation loan may save money in the long run. A person should however see if there are any complaints against the company that is offering their loans and services. The Better Business Bureau and online complaint websites can be very helpful to see if there are any potential problems with working with the company that they are considering using.
People can often get a reduced interest rate if you get a secured consolidation loan usually in the form of putting the home owner's equity up as collateral. The risk in doing this is that if the person fails to make on time payments they could lose their home.
A person may be able to pay off the credit card debts without a consolidation loan and may want to seek out a government certified credit counseling service. These companies can help set up a repayment plan and may be able to help negotiate with the lenders for terms that are more manageable.
People can always file for bankruptcy as a last resort, but they will suffer from a bad mark on there credit report for many years. Depending on the state a person lives in will determine if credit counseling services are a requirement before filing for bankruptcy.
Regardless of the situation credit card debt is a problem for adults at all ages. In order to stop the credit card debt from continuing finding a better way to manage a budget and pay off debts in a timely matter is an important skill.
By Victoria Brown