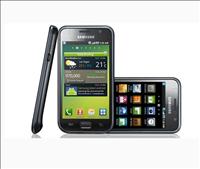 Samsung Galaxy S 4G smartphone
Digital News Report – T-Mobile who has the 4G network will have the exclusive service for the Samsung Galaxy S 4G smartphone said Samsung Telecommunications America (Samsung Mobile).
The T-Mobile 4G network is the largest high speed wireless network in the United States with 100 major metropolitan being able to access the super high speed connection. The 4G network has the potential to download at up to 21 Mbps. T-Mobile is pushing to expand to add 25 more metropolitan service areas in 2011. This will bring 4G service accessible to 340 million people.
T-Mobile's chief marketing officer, Cole Brodman said that 4G data plans start as low as $10 per month. Release date of the Samsung Galaxy S 4G was not yet announced at the time of the writing.
By Victoria Brown