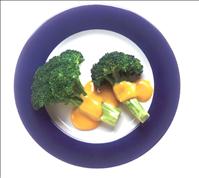 Photo courtesy of National Cancer Institute Renee Comet PD
Digital News Report – Now that 2011 is here, many are tackling their New Year's resolutions, which many people have decided to lose weight. The good news is that you don't have to go it alone because there are many weight loss systems available online. There are even some websites that are free to use. Here is an overview some options to help you slim down for the new year.
Sparkpeople.com is a free weight loss system that is online. Here you can sign up for free and have access to your account with your mobile phone or on your computer. There is wealth of information and at first may seem a bit overwhelming. They offer tutorials to get you going and they have awards for your accomplishing your goals. They have demonstrations of exercises, and they offer you plans for you fitness as well as meal planning for your diet. So if you hate the idea of planning your meals, you can follow there menu plan, print out a shopping list and follow their day to day plan. There is also a community feel here where you can talk with other like minded people who are trying to lose weight or get fit.
Myfitnesspal.com is also another free calorie and fitness tracking tool. You can use it on your mobile smartphone or you can log online with your computer. There are also several other websites out there offering a free calorie counting online.
Fitday.com has a free online and an upgraded paid version for their online food diary and calorie counting. The paid version removes the advertising from the program. You can download the software to your computer but it will cost you money and there is also an iphone app to use along with your food diary. The software program has a wealth of charting and graphics to help motivate you on your weight loss goals.
Myfooddiary.com offers only a 7-day free trial and then the website charges $9 per month. The website has an extensive food calorie counter.
Calorieking.com is not free, but they do offer a 7-day free trial and then charge $12 per month. They offer a vast database of foods and their calorie counts. This is great if you hate to try to decide how much that restaurant meal calorie rating is and just want to get the job done. You can look up calories on their website for free, but it doesn't offer the whole weight loss system where it will keep track of your calories.
DietPower is a paid software that you download and install on your computer system. This software has been around for a long time and coaches you on picking foods with better choices for the day. For instance, if you didn't get enough vitamin C it would suggest foods that would be better choices for the day. They also give your eating a grading so that you will want to eat more nutritiously. You also log in your exercise and based on your history of weight loss, the program will adjust your daily calories so that you will lose weight by the date you decided. They also have a free 15-day trial and their website is at dietpower.com.
If you are really on a budget, you get an opensource program called Cronometer which uses the USDA calorie and nutrition information to log your foods. This program is a work in progress, but it does get the job done when it comes to logging in your calories and counting them. Also you can see your nutritional values which can help you count your carbs, fats, proteins, minerals, and vitamins. It works pretty well most of the time, however, since it is opensource there isn't any tech support and it does glitch from time-to-time. But the price is right – free. You can download the free calorie counting software at http://sourceforge.net/projects/cronometer/.
If you aren't into computers you can print out a food diary and exercise log that you can write in what you have eaten and keep a tally as you go throughout the day. There are several free food diary that you can print out which are available online.
These are just a few of the online diet diary and software programs that are available. By logging in your exercise and your food intake each day you will very likely find a weight loss solution. The reason is because you lose weight when you eat less than you burn each day.
By Victoria Brown