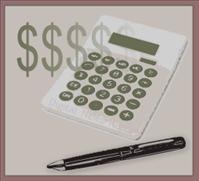 Digital News Report
Digital News Report – Government home loan modification programs have helped struggling homeowners lower their monthly mortgage payments, however is it for everyone? It isn't the only option for homeowners to lower mortgage payments, traditional home loan refinancing is also a good option for many.
Government Home Loan Modification
The Obama administration began the Home Affordable Mortgage Program (HAMP) to help refinance homeowners into a more affordable monthly mortgage payments. The way this is accomplished is the existing lender participates in the program and works with the homeowner to either lower the interest rate, apply a principle forgiveness plan, or extend the term of the loan. The homeowner also has to meet certain criteria in order to participate in the free government program. You might not qualify, but that doesn't mean there isn't other options. The government also offer foreclosure alternatives to the struggling homeowners.
Mortgage Refinance
Traditional home loan refinancing takes a home loan and refinances it to a lower interest rate. You should have equity in your home, and you will need to find out how much is needed by each lender. When you go out to get a mortgage loan refinance you can shop around to several lenders to get the best deal. That means you will need to pay attention to the fees for completing such a loan. These fees for refinancing can add up to thousands of dollars. Each lender offers different options, so you will need to take your time to determine which is the best mortgage refinance rate.
Because of the tighter lending criteria by the banks, excellent credit ratings, a solid history of employment, and income to loan ratio are very important in order to get approved. Make sure to ask the lenders what they are looking for in order to be approved and make sure that you can meet them. Some lenders require and up front non-refundable processing fee that can cost hundreds of dollars so if you are declined you don't get the fee returned. There are also many free mortgage refinance calculators online that will help to determine if you would be a good candidate for refinancing.
Conclusion
If you are not sure which way to go, you can always talk to the free HUD counselors that the HAMP program has available. To learn more about the HAMP program you can visit makinghomeaffordable.gov website and see if you qualify. If you do qualify you can talk to HUD counselors for free and they can help determine your options. Another option is to talk with a professional financial planner. They may have other options that you may have not thought of. However, you should always be careful when paying for counseling services that promise to modify a mortgage loan as these could very well be a scam. Remember the HAMP program and the HUD counselors are free.
By Victoria Brown