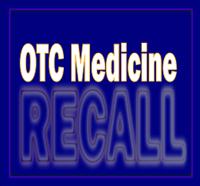 Digital News Report
Digital News Report – McNeil Consumer Healthcare, along with the Food and Drug Administration (FDA) announced a voluntary recall of some lots of over-the-counter medication that was manufactured at a McNeil plant in Fort Washington, Pennsylvania before April 2010. The recalled products include some lots of TYLENOL® 8 Hour, TYLENOL® Arthritis Pain, and TYLENOL® upper respiratory products, BENADRYL®, SUDAFED PE®, and SINUTAB®.
The reason the recall was announced on January 14, 2011, was because equipment cleaning procedures were not sufficient or they didn't document it correctly. McNeil is recalling the products only as a safety precaution which they said they do not believe there would be any problems with the medication.
McNeil said that they have been implementing a Comprehensive Action Plan in their United States manufacturing locations to improve their quality controls. During this process they discovered a problem during their equipment cleaning which prompted this latest voluntary recall. McNeil Healthcare has been faced with a number of recalls of their OTC medicine last year. Back in October 2010, Tylenol products were recalled, another recall was announced for Children's Tylenol in May 2010, and there was another recall of Tylenol, Motrin, and Benadryl products in July 2010.
There hasn't been any report of consumers becoming ill from this, and they do not need to worry about this new recall because the recall affects only the wholesale distribution of the product. To find out more about McNeil's recalls you can visit their website http://www.mcneilproductrecall.com/ or call toll-free their customer service at 1-888-222-6036 (Monday-Friday from 8 a.m. – 8 p.m. EST and Saturday – Sunday, 9 a.m. – 5 p.m. EST).
By Victoria Brown