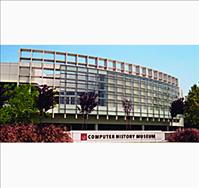 Computer History Museum
Digital News Report – The Computer History Museum (CHM) in Mountain View will re-open on January 13, 2011 after adding new exhibits which was part of an $19 million renovation. The centerpiece of the new exhibits is the Revolution: The First 2,000 Years of Computing.
So how could computing go back 2,000 years? The museum will look all the way back to the abacus counting machine, and bring museum visitors up to the present day computing and technology. This exhibit has been in the works for over 10 years and involved the planning of over 200 experts.
The Computer History Museum got its start in 1984 when it was called The Computer Museum. In 2002, the museum moved to its permanent location at the old Silicon Graphics, Inc. headquarters and executive briefing center. The museum is located on Shoreline Boulevard in Mountain View. The museum currently has over 100,000 artifacts with around 25,000 square feet of exhibition space – all related to computing and calculating devices throughout history.
The latest $19 million renovation helped to expand the conservation areas and offices at the museum. There was also a new education facilities added and there is new public additions of a 5,000 square foot lobby where visitors can shop at the museum store, eat at the café or attend the orientation theater.
If you can't make it to the museum in person, you can take a virtual stroll through computer history at their website, www.computerhistory.org.
By Victoria Brown