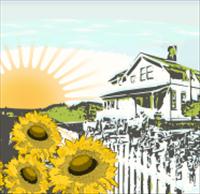 Digital News Report
Digital News Report – GE was at the Consumer Electronics Show (CES) 2011 tradeshow showing off a Home of the Future and announcing their latest Ecomagination Challenge called "Powering Your Home."
GE's Home of the Future included a house with solar panels, energy efficient appliances, and even an electric car being charged in the garage.
The focus for GE's Ecomagination new challenge, will be for entrants to come up with ideas that will harness or better manage energy in the home. You can enter the challenge between January 18th through March 1, 2011.
To find out more about the "Powering Your Home" Challenge you can visit GE's website at www.ecomagination.com/challenge.
By Victoria Brown
Jeff Immelt Talking GE's Strategies for Innovation Medium YouTube Video CES 2011