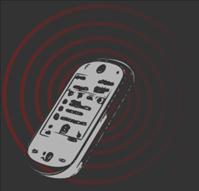 Digital News Report
Digital News Report – AT&T announced the expansion of Wi-Fi hotspots to many major metropolitan areas including San Francisco's Embaracadero Center. Other areas AT&T will expand their Wi-Fi hotspot zones will include more areas of New York City.
Previously AT&T installed these Wi-Fi hotspots in New York City's Times Square, Rockefeller Center, and St. Patrick's Cathedral. The wireless internet provider also had installed earlier this year, Wi-Fi hotzones in downtown Charlotte, North Carolina, and Chicago's Wrigleyville. These were part of a pilot test program to see if customers would use the Wi-Fi hotspots. The company said that in the very few months that the Wi-Fi access was made available in these areas, 350,000 AT&T customers used it to connect online.
In New York City, AT&T will be expanding their Wi-Fi hotspots to more areas in Manhattan. The area will expand over a greater distance around Times Square. The expansion will cover the north central part of Times Square going down 7th Avenue, and east over to 46th street. They will also expand access along Broadway. AT&T said in the next few days Wi-Fi hotspots will be up and running at Rockefeller Center and St. Patrick's Cathedral.
Smartphones that have Wi-Fi capabilities and are subscribed to qualifying AT&T wireless services can use the hotspots at no extra cost.
By Victoria Brown