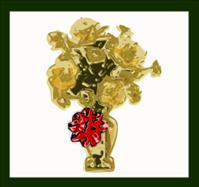 Digital News Report
Digital News Report – Only a couple days left until Christmas and you don't know what gift to get? This can happen, especially for those that have almost everything. That is were you wonder what to buy, if that person will like it and should you get it. Here are couple of ideas and tips to get those last minute Christmas gifts for even the hardest to please folks.
Food
Everyone has got to eat, right? Well this is one of those gifts you can get for anyone, you just need to know what foods they like, hate, or can't eat. If they don't like chocolates don't buy them. If they are vegetarians you could buy join a fruit of the month club or give them a dried fruit collection. If you are not sure what they are allergic to you might want to avoid things like nuts or peanuts. But if you know they love nuts, there are tins with nuts varieties that make a great gift. If the person has health issues such as diabetes, make sure to avoid candies. If you are good in the kitchen, you can cook up a batch or two of Christmas cookies to give out. Otherwise you can buy tins of holiday cookies already to give out as a gift.
Flowers
Women tend to love to receive flower arrangements and you can get flowers delivered for Christmas. This could be a fun way to surprise someone. You can order online to have them express shipped to arrive in time for Christmas or you can order from a local flower shop. You can also buy them at your local grocery store and bring them with you on Christmas Day.
Plants
If you know someone that loves to grow gardens and plants, you can't go wrong surprising them with a live plant. If you know what kind of flowers that they specialize in, you might want to order purchase plants, seeds, or bulbs in that group.
Novelty Gifts
There are so many novelty gift items that can be fun. If you know the person has a special collection or hobby you can get themed matching items to go with it. There are t-shirts and sweatshirts that you can get with specialized hobbies. Or even a trash can or wall clock with their favorite Star Wars characters. At this point in the game, you probably are going to find these items at your local mall.
Gift Cards
Gift cards to their favorite place to shop our eat could be well received. If you live far away it could be difficult to know what to get them, and this could be a way to send them something different than cash.
These are just a few of the last minute gift ideas. Make sure to get your shopping done soon though because many retailers will be closed on Christmas Day and you don't want show up empty handed.
By Victoria Brown