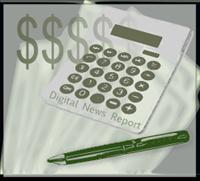 Digital News Report
Digital News Report – The Small Business Administration (SBA) announced two new loan options for small business owners. The two new loan options are called Small Loan Advantage and Community Advantage. The goal is to increase the amount of small dollar loans for small businesses owners and entrepreneurs in under-served communities.
These new small business loans will become available by March 15, 2011. The existing Community Express pilot loan program will end on April 30, 2011.
The reason for the new loan products is to financing more accessible to small business owners that could the money. The SBA found that rural, minority, and women run businesses had been hit the hardest with the tightening up of the lending to small businesses over the last two years.
With the SBA guaranteed 7(a) loans qualifying small businesses owners can get loans up to $250,000. The Small Loan Advantage will offer an easy to follow application procedures and will be made available at 630 banks and financial institutions nationwide who participate in the Preferred Lender Program (PLP). Community Advantage loans will open up lending for "mission-focused" financial institutions, Community Development Financial Institutions, Certified Development Companies, and other non-profit micro-lending intermediaries.
In order to better serve small businesses that could benefit from the SBA loans the government agency created a new Advisory Council on Underserved Communities. This new council of 20 members assembled nationwide was created to offer input, advice and other ways that the SBA can help serve the underserved communities.
By Victoria Brown