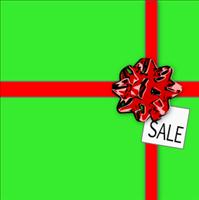 Digital News Report
Digital News Report – If you love clothes and apparel, there are some great sales going on today for Cyber Monday 2010 at several major clothing retailers. Eddie Bauer, Lands End, The Limited, Famous Footwear, American Eagle Outfitters, and Anne Klein too name a few. The are offer a discount and free shipping today.
Eddie Bauer Cyber Monday Sale
Eddie Bauer is offering 30 percent off your entire purchase plus you get free shipping with no minimum purchase required. This is only for Cyber Monday today and you have to use the Coupon Code: CYBERDAY when checking out to get the deal. Plus you can get a Down and Fleece Throw blanket for only $39 with any purchase. The throw usually sells for $79.00. Eddie Bauer also has a great holiday gift section that will help you find something for everyone on your holiday shopping list. The 30 percent off and free shipping is not included at their retail stores or for their online clearance section.
Lands End Cyber Monday Sale
Lands' End Cyber Monday Sale is offering a tiered discount based on how much you spend and you also get free shipping on any order. You have to use the Coupon Code NOV29 or PIN 7410 when ordering. When you spend $75-$149.99 you will get $20 off of that purchase. If you purchase over $150 you get $50 off of a single purchase. The offer excludes Lands' End Business Outfitters, monogramming service, gift cards, gifts boxing service, shipping and taxes. You get the discount when you checkout, but don't forget to enter the Coupon Code NOV29. They also have 20 items that they have marked down for the Cyber Monday shopping event. They have Men's and Women Down Vests for $20 (regular price $34.50). Women Cashmere Turtleneck sweaters for $75 (reg price $139.50) and a Women's Down Jacket for $50 (regular price $79.50). They have Men's Elston Weave Shirts for $20 each (regularly $39.50). Men's or Women's ThermaCheck 100 Half-Zip Pullover for $15 – $20 (regular price $29.50 – $34.50). They also have boys and girls Snow Flurry Boots for $20 (regular price $29.50). They also have winter coats for girl and boys with their Fleece-lined StormRaker Parka jacket for $35 (regular price $59.50). These are a sampling of what Lands' End is calling their St. Nick's Picks which is on sale only for Cyber Monday.
The Limited Cyber Monday Sale with 40 Percent off and Free Shipping
The Limited is having a sale of 40 percent off of everything and the online prices already show the discount. In addition to this The Limited is offering free shipping in the continental US on everything today. The free shipping and 40 percent discount is automatic and so is the free shipping, no coupon code needed. You can't get the 40 percent discount on purchases of Gift Cards. When you visit thelimited.com you will get the home page saying the details of the Cyber Monday Sale. Then you can click on the links at the top to get shopping. Since everything is 40 percent off the prices are just terrific all the way around. You can get a women's Printed cardigan for $32.94 which regularly sells for $54.90. They have some great holiday party dresses for around $55. They have comfortable knit dresses as well as so many different styles.
American Eagle Outfitters Clothing Sale for Cyber Monday
American Eagle Outfitters website is ae.com. This clothing retailer's Cyber Monday Deals is 20 percent off of you purchase plus get free shipping when you use Coupon Code: 458382. Free shipping includes US and Canadian addresses, but not on any other international orders. American Eagle Outfitters offer casual weekend clothing. Teens and young adults would love their clothing. They have the popular skinny jeans and the knit hoodies with screen printing. The prices are marked down already, but you get an extra 20 percent off when you enter the Coupon Code 458382 which would save you even more money. So don't forget the coupon code for the Cyber Monday Sale at American Eagle Outfitters.
Anne Klein Cyber Monday features 40 Percent Discount off Gift Shop items and free shipping
For those looking for a more luxurious look you might want to check out anneklein.com website for their Cyber Monday Sale for 2010. Anne Klein is offering a 40 percent off every item in the gift shop section of their website. In addition to this sale you can also get free shipping on all orders now until December 26, 2010 to the 48 contiguous United States. They have Sweaters, jewelry, handbags, watches, scarves, boots, and winter coats featured. You can get an AK Anne Klein Studded Tote Handbag for $35.40 (regular price $99) after you add the extra 40 percent off at the checkout. You can get a women's Anne Klein New York Lamb Leather Jacket for $148.20 after the 40 percent discount (original price $495). You can check out the Cyber Monday Deals at http://www.anneklein.com/Gift-Shop/90358171,default,sc.html.
Famous Footwear BOGO with extra 20 percent off and Free shipping this Cyber Monday Only
Famous Footwear has their website famousfootwear.com participating in the Cyber Monday Sales today only with a BOGO of Buy One Get One Half Off plus you get to take an extra 20 percent off your online purchase and you also get free standard shipping. There are many brand name shoes to pick from so you might want one pair for yourself an one for a gift, maybe.
Remember to get shopping because these are only a one day sale for Cyber Monday promotions at these clothing catalog's websites. Tomorrow the deals won't be so sweet!
By Victoria Brown