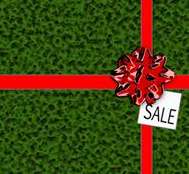 Digital News Report
Digital News Report – Black Friday has been traditionally set for brick and mortar retail stores, however if you don't want to fight the crowds you can shop online and still save a bunch of money. The biggest promoted sales day for online shopping has been Cyber Monday, however with more competition this year many are starting their online sales on Black Friday. Here is a sampling of some online Black Friday Deals.
Online Black Friday Sales at Gap.com
Gap.com has a Black Friday Deal for 20 percent off of your purchase November 25, 2010 at 12:00 am ET through November 26, at 12:00 am ET. Not everything is 20 percent off, but to get the discount you would enter the coupon discount code GAPTHANKS when checking out. Gap has a selection of long sleeve t-shirts for women for $10 which are regularly priced at $19.50. There is a selection of cowl, turtleneck, shoulder zip (boat neck), v-neck, crew neck, dolman sleeve or tank top knit sweaters for $20. They regularly retail from $29.50 – $54.50. Gap has $30 tops which include sweater cardigans, knit pullovers, and blouses (regular prices $49.50 – $59.50). Gap also has similar online Black Friday Deals for men with $10, $20 and $30 sales prices. Gap Kids clothing is also on sale with $10 sale pricing for waffle knit long sleeve shirts and knit leggings an pants, plus fleece hats, mittens, and scarves. Gap Kids has $15 sales prices on hoodie jakets, silk screened long-sleeve t-shirts, and jeans. For $20 Gap Kids has skinny jeans and corduroy pants on sale. They also have Baby Gap clothing on sale with $10, $15, $20 Black Friday sale pricing.
Online Thanksgiving Sale starting on Black Friday at Eddie Bauer
Eddie Bauer has a Black Friday Sale going on with winter coats and jackets. Black Friday Sales are for $19.99, $29.99, and $39.99 for selected clothing. The sale ends on Monday, November 29. You need to enter the Coupon Discount Code BLACKFRI when checking out to get Free Shipping and sale prices on the other items as well. They have a Down & Fleece Throw for $39 which is a savings of $40 but it does say that you have to buy something else from them. Their website is eddiebauer.com
Online Black Friday Deals at Ann Taylor Coupon Code gives 40 Percent off and Free Shipping
AnnTaylor.com is offering an online sale with 40 percent off your entire purchase of $150 or more and get free shipping. To get the super savings you need to enter the coupon discount code of THANKS when checking out.
Cold Water Creek online Black Friday Sale has 50 Percent of Jewelry and Jeans on Sale
Coldwatercreek.com has online Black Friday Sale this Thanksgiving weekend which will end on Monday. The website is offering free shipping through December 17, 2010 for all orders shipping in the contiguous United States but cannot be combined with any other Discount or Coupon Code. Jeans are on sale for $39.95 which regularly sell between $69.95- $74.95. Many of their jewelry and watches are 50 percent off. An example is a Turquoise sterling cuff bracelet regularly is priced at $189.95 and you can get it for 50 percent off for only $94.98!
Bath and Body Works Online Coupon Code for a VIP Bag full of Products for only $20 with a $40 Purchase
Bathandbodyworks.com has a VIP bag that you can get for $20 but you have to purchase $40 of other items from the website. You also have to enter Coupon Code VIP2010 during checkout to get the online Black Friday Deal. You can use another coupon code at the same time to get this offer and you can only get 1 bag per order. Regular price is $119.50 and is a bag that comes full with these products: This super-sassy tote comes with a full-size Shower Gel (10 oz.), Body Lotion (8 oz.) and Fragrance Mist (8 oz.) in Secret Wonderland, Anti-Bacterial Deep Cleansing Hand Soap in Sunburst Tangerine (8 oz.), a Wallflower Starter and Single Refill in Fresh Balsam, Men's Body Wash in Twilight Woods for Him (10 oz.), a Twisted Peppermint PocketBac (1 oz.), a Sparkly PocketBac Holder, a pink gauze sponge and a packette of Fekkai Glossing Cream.
These are just some of the great online Black Friday Sales going on this Thanksgiving weekend. Remember there also will be some Cyber Monday sales that will also be going on as well.
By Victoria Brown