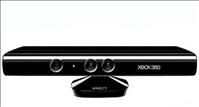 Xbox 360 Kinect – Walmart selling for $149 this Saturday
Digital News Report – Walmart announced their Thanksgiving Sales events for Black Friday weekend. The sales will begin on Thanksgiving day with online-only sales being offered. The three day holiday sales will start on Thanksgiving Day and will go through Saturday. Walmart is also offering price matching of competitors advertised Black Friday prices and will be handled at the check out register.
For those that can't wait for Black Friday to do their holiday shopping they can go online at Walmart.com to get some specially priced Thanksgiving Day Sales prices that will only be available to purchase online. You can get free shipping if you pick site-to-store delivery. They will send it to their store and then you go pick it up.
Black Friday Sales at their Walmart retail stores will be open at midnight with 5:00 am the electronics going on sale for their holiday shopping event. The electronics are while supplies last. Walmart will be giving out 5-Hour Energy, their Great Value brand breakfast bars, donut holes, Trident chewing gum, and Hershey Holiday Kisses. That way you won't have to worry about breakfast while you are shopping at their store.
In order to get the price match of the competitors Black Friday advertisements, make sure to bring the ad with you when you buy the item. Show the ad at the checkout and they will match the pricing. You can't use the price match guarantee against Walmart's advertised items.
Saturday sales will be offer good deals on electronics and other items. If you bring your kids, many of the Walmart stores will have Santa's helpers giving out candy canes and helping to get a wish list from the kids.
Here are samplings of the sales items for Walmarts 3-Day Holiday Shopping Sales which are available in most stores. Some stores may have different shopping hours because they could be prohibited to be open by law:
Walmart Thanksgiving Day Online Sales include:
RCA 37' LCD HDTV – $399
Acer Purple Netbook Bundle (includes case and flash drive) – $248
Kodak M530 Camera Bundle (includes case and 4GB memory card) – $79
Nintendo DSi Bundle (includes choice of two games and accessory kit) – $169
Ematic 2GB MP3 player in multiple colors – $20
Step 2 Easel for Two – $29
K'NEX Lava Roller Coaster – $39
Eureka Canister Vacuum – $49
Faded Glory 4-in-1 Jackets for the whole family – $18
Walmart Black Friday Sales starting at Midnight include some of these items:
Over 90 DVD titles including Lord of the Rings and Ice Age – $1.96
Over 60 Blu-ray titles including The Dark Knight and Superbad – $5
Select PS3, Xbox 360 and Wii video games, including Madden NFL 11 and Modern Warfare 2 – $29
All Nintendo Wii gaming systems – $199 with $50 Walmart Gift Card (Gift cards can't be used towards the purchase of the item.)
Toy Story 3 DVD – $10
Zhu Zhu Pets – $4
Select Board Games – $4
Shark Steam Mop – $36
Beautyrest® 500 thread count sheet sets (Full, Queen or King) – $19.88
Mainstays 30-Piece Kitchenware Set – $24.87
Jeep 3-Piece Luggage Set with Bonus – $29
Wrangler Jeans for Men – $9
Ladies Rider by Lee Jean – $8
Kids 2 Piece Character Sleepwear Sets – $4
Kids Character Fleece Hoodies or Thermal Tees – $4
Walmart Sale on electronics begins at 5:00 a.m. Black Friday:
15.6" HP Laptop – $298
Emerson 32″ LCD HDTV – $198
Sansui 19″ LCD HDTV – $98
Nintendo DS Lite (in multiple colors) – $89
15.6" eMachines Laptop – $198
Kodak C183 Digital Camera (14 megapixels) – $59
Tom Tom GPS XL 335 SE 4.3″ GPS – $79
Magnavox Wi-Fi Blu-Ray Player with $10 free VUDU movie credits – $69
Walmart Sales on Saturday
Electronics savings on a range of holiday wish list gifts including HDTVs, a Kinect bundle, Blu-ray Disc players and more will be available in Walmart stores on Saturday, Nov. 27, including:
Sony 46" Bravia LCD HDTV – $698
Sony Blu-ray Player – $94
Sony Wi-Fi Blu-ray Player – $158
Xbox/Kinect Bundle (includes Xbox 360 4GB console, Kinect sensor, Kinect Adventures! game and wireless controller) – $299
Kinect for Xbox 360 – $149
Beyoncé I Am…Music Video DVD, only available at Walmart – $10
Justin Bieber My Heart Edition CD, only available at Walmart – $10
Vizio 37" LCD HDTV – $378 with $40 Walmart Gift Card (Might be prohibited in your state)
To find out all the specials as then announce them you can visit www.walmart.com or go to their Facebook page at Facebook.com/walmart.
By Victoria Brown