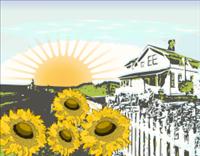 Digital News Report
Digital News Report – The Freddie Mac Primary Mortgage Market Survey® (PMMS®) announced their data for the week which ended on October 28, 2010. The PMMS survey reported that both the 15-year fixed rate and the 30-year fixed rate was slightly increasing but is still much lower than the previous year at the same time. The National Association of Realtors are reporting signs of recovery of the housing market which is attributed in part to the historically low mortgage interest rates.
The average 30 year fixed rate mortgage interest rate was at 4.23 percent said the PMMS survey. One year ago it was 5.03 percent. The interest rate average increased 0.8 points from the previous week.
The 15 year fixed rate mortgage interest rate was averaging 3.66 percent which was 0.7 points higher than the prior week. One year ago during the same time frame the 15 year mortgage interest rate was 4.46 percent.
According to the National Association or Realtors (NAR) September home sales showed signs of recovery. There was an increase in home sales by 10 percent with a seasonal rate adjustment to 4.53 million homes sold. This is still at 5.60 million transactions less than in September of 2009. The NAR attribute the higher sales last year to the first-time home buyer tax credit.
Lawrence Yun, NAR chief economist said in a statement that the housing recovery is happening but could be "choppy at times" largely because of the foreclosure freeze issued by the banks. Yun also added that because of the historically low mortgage interest rates home sales should continue to gain.
NAR said that the September's median existing home price for their survey was $171,000 which is 2.4 percent than the same time the previous year. They found that 35 percent of the sold homes were distressed homes, this was 29 percent for the same month one year ago.
Because of the low interest rates homes can sometimes be cheaper than paying rent for a place. The NAR explained that because of the housing affordability it has "become a very strong buyer' market."
By: Victoria Brown