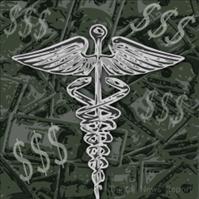 Digital News Report
Digital News Report – Medicare health care and Prescription plan coverage is coming around for open enrollment again from November 15th through December 31st. Because of the short time period to change plans and shop around, many are looking around early to become informed so they will know which plan would be the best. In addition to this, you might have to find a new plan because of the new Health Care Reform law which says that an insurance provider has to better differentiate their plans from each other.
Because each person has different medications they take, it is important to know which ones are covered with the plan that a person may be considering. Ask your insurance provider if they cover generics or name brands or both. Ask them to provide a list of medications that they will cover. Check to make sure that your medications are on the list. If they are not covered this could be an added expense out of your own pocket.
The new healthcare reform is closing up the donut hole gap. This year the dollar amounts will be at medication costs adding up to $2,830 and then the patient pays up to $4,550. After the $4,550 amount has been spent then the coverage will kick in again under the catastrophic coverage. If you are concerned about hitting this donut hole, you should consider an medicare prescription plan that offers additional Gap coverage, which will help ease the financial burden.
The good news is that if you are in found in the donut hole gap next year, and you have low or middle income you can get 50 percent off the cost of brand name medication. This is due to the new healthcare reform. The healthcare reform also has a goal to remove the donut hole gap altogether by the year 2020.
To learn more about shopping for a medicare Part D plan or more about the coverage of Medicare you should visit medicare.gov for more assistance.