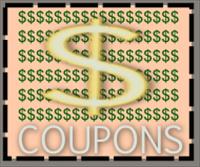 Digital News Report
Digital News Report – You want to save money on groceries but you don't want to spend your life clipping paper grocery store coupons. Luckily with the Internet, digital grocery store coupons can be loaded onto your stores loyalty cards. When you go shopping at that grocery store and you buy the products on the coupons you swipe your store loyalty card and you get the additional discounts from the digital coupons that you loaded on the card. Many times store loyalty cards give you extra discounts on top of that when you shop at the store and swipe it.
It can take a few minutes to set up your store loyalty cards on the free grocery coupon websites, but once you get it set up, you don't have to do that any more. You just visit the website from time to time and add coupons to the cards. Then when you go shopping and you buy the items you can get the coupon discounted from your grocery bill.
If you want to take it one step further you could make a printable list of all the coupons that you have and put together a shopping list based on these items. This can help you plan your meals and at the same time help you optimize the use of your coupons.
So if you want to save money on groceries, but you don't want to shuffle through paper coupons when you go shopping, try the new high tech way using the digital coupon clipping at free grocery coupon websites.
By: Victoria Brown