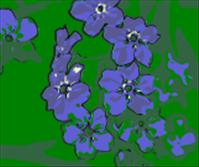 Digital News Report
Digital News Report – September 12th, is National Grandparent's Day. If you haven't called Grandma or Grandpa in a while you can call them today to wish them a happy day. They US National Grandparents Day holiday was created in 1978 by President Carter.
The official flower for National Grandparent's Day is the Forget-me-not. In 2004 there was an official song named for the day and is Johnny Prill's 'Song for Grandma and Grandpa.
To remember National Grandparent's Day from now on, just remember that it is always the first Sunday after Labor Day.
By: Victoria Brown