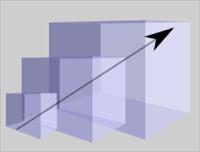 Digital News Report
Digital News Report – The government home loan modification program helps struggling homeowners remortgage their existing loans to lower monthly payments by adjusting interest rates, extending repayment terms, and through principal forgiveness options. The goal of the Home Affordable Modification Program (HAMP) is to help lower the monthly mortgage payment to less that 31 percent of the households total income.
Step One – Find out if you qualify and are eligible to participate in the free home loan modification program.
Step Two – Submit and Initial Package to your lender to start the loan modification process. The loan modification request requires gathering the paperwork. You will need to complete the Request Form (Request for Modification and Affidavit) . Fill out Tax Form (Form 4506T-EZ). Provide verification of income such as pay stubs, or a balance sheet if you are self-employed.
Step Three – Follow up with your mortgage lender to make sure that they have received your package and if any other paperwork is needed.
Step Four – Complete the trial period of the loan modification by following the payment requirements and providing any additional documentation in a timely manner.
Step Five – Once the trial period is completed successfully and all paperwork has been received on time your home loan modification will become permanent.
If you have any questions about the process and are not sure what to do during the home loan modification process, HUD approved housing counselers are free to consult at anytime during your home loan modification process. You can get help also by visiting www.makinghomeaffordable.gov.
By: Victoria Brown