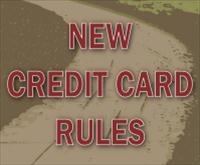 Digital News Report
Digital News Report – There is another set of rules that begins today for credit card companies to follow. They will be limited on the amount they can charge for a late fee to no more than $25. If you get a second late fee in six months then it is no more than $35. These new rules were put in place from the 2009 CARD act.
In addition to this, there is a limit of one penalty fee per billing cycle so they cannot charge multiple late fees for each day that you are late. The credit card company cannot charge an inactivity fee. If the credit card company is going to raise your interest rate they must explain to you the reason why they are doing this.
This is not the first time that the CARD act rules have been put in place. For example, there have been changes to your billing statement. The new rules make the credit card company explain how much it will cost if you only pay the minimum payment each month.
Credit card debt can be difficult to pay off sometimes. These new rules may help relieve some of the fees that can pile up when a person falls behind on a payment. However, it may not be enough for dealing with the credit card debt and you might need to get further help either through a debt repayment plan or by filing personal bankruptcy.
By: Victoria Brown