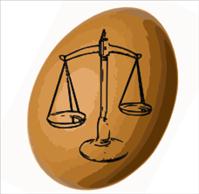 Digital News Report
Digital News Report – Nearly one-half billion eggs have been recalled for potential Salmonella contamination. There has been a lawsuit filed against a restaurant and now the law firm has added Wright County Egg farms to the lawsuit.
According to marlerblog.com, the lawsuit was filed by Marler Clark law firm after 300 people were sickened by salmonella contaminated eggs at a restaurant in Kenosha, Wisconsin. The lawsuit added Wright County Egg farms after the recall was announced.
The CDC has reported 1,953 Salmonella Enteritidis illnesses from May 1 to July 31, 2010. During the same time period last year there was 700 cases. They cannot say that all of these illnesses are directly related to the egg recalls. The CDC did however uncover 26 restaurants or events that had multiple people getting ill from what appears to be eggs that came from the shell. They mention that Wright County Egg was the supplier in 15 of the 26 restaurants involved in the outbreak investigations.
By: Victoria Brown