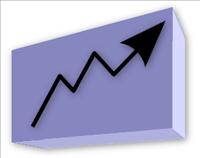 Digital News Report
Digital News Report – California, Nevada, Arizona, and Florida are still facing higher than average delinquency and foreclosure rates than the national average. California averages $78,000 per capita debt balances and Nevada has $73,000 per capita average of debt balances. This is considerably higher that the national average of $49,000. The Federal Reserve Bank of New York quarterly report said that those states that had the highest amount of debt burdens also showed the largest declines in their balances. This was probably due to the large amounts of bankruptcy filings.
Foreclosure rates in Nevada and Arizona were at the highest levels. Nevada had a foreclosure rate of 0.7 percent of consumers getting a foreclosure mark on their credit report during the second quarter of 2010. Arizona was following closely behind with 0.6 percent of individuals receiving a newly notated foreclosure on their credit report.
While delinquencies of debt across the nation declined from 11.9 percent to 11.2 percent, this could be that many have already filed for bankruptcy. According to the Federal Reserve Bank of New York quarterly report on Household Debt and Credit showed that there was an increase of 34 percent or 496,000 individuals getting a newly reported bankruptcy on notated on their credit reports during the second quarter.
There was 6.4 percent less money owed on debts in the second quarter of 2010 compared to the third quarter of 2008. There was a total of $11.7 trilling in consumer debt which is a reduction of $812 billion from its highest level of the third quarter of 2008.
Florida and Nevada had the most accounts with late status on their balances.
Even though these four states had the most financial distress, there was an overall trend of a slight improvement in the consumer debt situation from previous reports issued by the New York Federal Reserve.
By: Victoria Brown