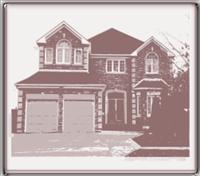 Digital News Report
Digital News Report – A new study from researchers at The University of Texas Austin and Virginia Polytechnic Institute and State University (Virginia Tech) found that high levels of home foreclosures did not independently increase crime rates in these areas. David Kirk, the lead researcher and assistant professor in the Department of Sociology and a Population Research Center said that housing foreclosures and crime are both derived from the community's political standing, poverty and segregation. The researchers will be presenting their study results at the American Sociological Association annual meeting in Atlanta on August 15, 2010.
The researchers studied crime and foreclosure data of Chicago areas from 2000 to 2008. During this time period, Chicago saw housing foreclosures triple in volume. The researchers compared rising foreclosure rates and any correlating rapid increases in community structure attributing to an increase in crime.
The researchers did point out that unoccupied foreclosed homes have a higher chance for vandalism and burglary. In addition there was a risk of a community to become destabilized, and disorganized with high foreclosure rates which could affect the social control of crime. The researchers believe that foreclosures and crime rates are symptoms of similar root sources. Other factors within the communities such as political hierarchy, segregation, and other influences were the driving causes of increased foreclosure rates and increased crime rate.
According to RealtyTrac, there have been over 6.4 million homes that have entered into foreclosure between 2007 and 2009.
Buying a foreclosed property can save the home buyer a lot of money. The housing prices have reduced dramatically with the large inventory of foreclosed properties being listed for sale. This has prompted real estate investors to buy up the foreclosed homes at a discount from the banks.
By: Victoria Brown