BLOG
August 8, 2010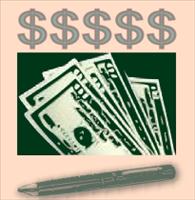 Digital News Report
Digital News Report – The government run home loan modification assistance is called Home Affordable Mortgage Program (HAMP). This free program helps struggling homeowners modify their existing mortgages with their current lender to lower the monthly mortgage payments. There is a mortgage calculator on the Making Home Affordable website that helps to estimate what you monthly mortgage payment savings would be and if this would be worth pursuing.
The home loan modification program's goal is to get the homeowner mortgage payments less than 31 percent of their total monthly income. It might be better to refinance your home loan mortgage through a traditional way if you don't qualify, or if you could save more money from refinancing to a lower interest rate. Mortgage interest rates have been at record low numbers. The government home loan modification is really for those that have financial hardship and can't make their monthly mortgage payments and have no way to refinance because they wouldn't qualify for a traditional refinance. If you are able to qualify for traditional refinancing, you should seriously consider all of your options.
After you try out the mortgage payment calculator at makinghomeaffordable.com you can see how much you could possibly save by going with a government home loan modification. You should also consider if you could possibly qualify for a mortgage refinancing as well and compare the costs and monthly mortgage payments as well. Because each homeowners situation differs, it is important that they consider all options that may be available to them.