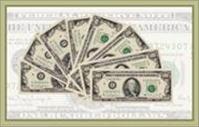 Digital News Report
Digital News Report – The US Treasury reported today that the Obama Administration has approved $600 million to go to the 'Hardest Hit Fund' for North Carolina, Ohio, Oregon, Rhode Island and South Carolina. The money will go to help provide foreclosure prevention help for those homeowners that are having trouble making their mortgage loan payments because they have become unemployed.
These five states are the hardest hit housing markets in the United States with the highest percentage of unemployment and economic distress.
The $600 million will be spent for specific programs that will help make mortgage payments for homeowners that are struggling because of unemployment. They will also have programs that will help deal with first and second liens, and will also help others with short sales or deed-in-lieu foreclosure assistance. The government will also help make payments of arrearages for those unemployed struggling homeowners in these states. The government estimates that 50,000 homeowners will receive aid from these funds.
The states government officials will be setting up their Hardest Hit Fund (HHF) programs as soon as possible and each states could have a different time frame for the start of their financial aid to help these homeowners. Each state will announce their programs and their applications for those seeking assistance as they become available.
This isn't the first round of funding for the Hardest Hit Fund. In February 2010, President Obama started the HHF initiative. On June 23rd, Arizona, California, Florida, Michigan, and Nevada received $1.5 billion for dispersing the Hardest Hit Fun in these states. Now they have expanded their assistance to more states with this new release of funds.
The $600 Million will be distributed to each state in the following amounts:
North Carolina will receive $159 million
Ohio will receive $172 million
Oregon will receive $88 million
Rhode Island will receive $43 million
South Carolina will receive $138 million
Some of the funds will be used to help these struggling unemployed homeowners make their mortgage payment for them. In some cases it may be used to help these homeowners to help them be able to qualify for the Home Affordable Mortgage Program (HAMP). This is a government run mortgage loan modification program to help lower the monthly mortgage payments. The home loan modification process starts with a trial period that last usually around three months. After successfully completing the mortgage loan modification becomes permanent. The government estimates that each homeowner that has successfully modified their home loan through HAMP save on average $500 each month on their monthly mortgage payment.
By: Victoria Brown