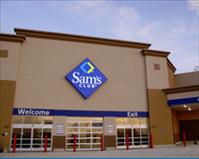 Sam's Club – Bentonville, Ark.
Digital News Report – Sam's Club stores are going to be offering free access to non-members on August 6th – 8th. Sam's Club is a warehouse shopping club in which you pay an annual membership to shop there. They are opening their doors this weekend to let anyone shop at the store to see if they like it. A regular Advantage Sam's Club membership costs $40 per year and their Advantage Plus membership costs $100 per year. The Advantage Plus comes with their eValues coupons that differ for each shopper from week-to-week.
If you do go this week to try it out, you can also watch out for closeout or extra discounted items at your local Sam's Club store. If the price ends in the number one on the price tag, such as $5.81, the product has been discounted for all Sam's Club stores. If the price ends in a 2, such as a price of $5.82, then it has been discounted only at that store location. These can be great deals to be had, but there are other good deals that are regular price as well.
You can also find many regularly priced items at a warehouse club store that are at a good price. Sam's Club may have many products for the businesses, but there are many items that are for the home as well. If you look for dish washing soap in the industrial cleaning supply section for instance, you will find quite a nice savings to traditional grocery store products. I recommend bringing a calculator with you on your shopping trip as sometimes it is hard to tell which product is the best buy, sometimes they will price similar items on different price per unit measures making it harder to figure out.
If you are looking to stock up on cheese, you can buy shredded cheese, divide it up in smaller containers and freeze the packages. Take them out as you need it and you are all set. There are many ready to reheat frozen food items. But there are also bulk hamburger patties, chicken breast and and meats in bulk at the meat counter that can be bought at a nice price. They regularly carry a pork loin that is not sliced and it currently is selling for a little under $2.00 a pound. You can slow cook it in a crock pot and freeze family sized meals for days when you don't want to cook a big meal.
Sam's Club has electronics, appliances, furniture, food, tools, automotive supplies, tires, and so much more. To find a Sam's Club store in your area you can visit their website at Samsclub.com.
By: Victoria Brown
Click here to find the Current Sales at Department Stores and More