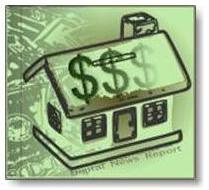 Digital News Report
Digital News Report – Freddie Mac surveys mortgage rates Monday through Wednesday and they release their results on Thursday. Freddie Mac released their weekly survey results today and found that interest rates dropped again for the week of July 29th 2010.
Freddie Mac found the average 30-year loans dropped two basis points to 4.54 percent. The average rate for the year is 4.89 percent, according to Freddie Mac. The 30-year rate has dropped .40 percent since the beginning of the year. That is a total of 55 basis points.
Freddie Mac has been monitoring 30-year rates since the 1970s. In April of 1971 the 30-year rate was 7.31 percent. By February 1982 the rate had hit 17.60 percent.
The average 15-year fixed rate mortgage was 4.00 percent according to Freddie Mac. Freddie Mac has been monitoring this product since 1991. The average for the past year was 4.29 percent.
In 2005 Freddie Mac began surveying 5/1 adjustable rate mortgages. This week they found the average 5/1 rate to be 3.76 percent. That is a rate drop of 3 basis points.
The average 1-year ARM was 3.64 percent. That is a reduction of six basis points from the previous week.
By: Tina Brown
Freddie Mac Survey

Averages
Basis Pt Change
29-Jul-10

Date

Average YTD
One Week
4.54%
30-Yr FRM
4.89%
-2
4.00%
15-Yr FRM
4.29%
-3
3.76%
5/1-Yr ARM
4.04%
-3
3.64%
1-Yr ARM
4.07%
-6
% Change Wk
Average YTD
YTD Basis Ch
-0.44%
30-Yr FRM
-0.40%
-55
-0.74%
15-Yr FRM
-0.40%
-50
-0.79%
5/1-Yr ARM
-0.53%
-68
-1.62%
1-Yr ARM
-0.52%
-67