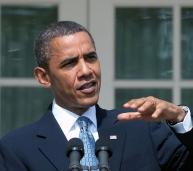 Digital News Report
Digital News Report – Homeowners around the country have seen their homes decline in value while their incomes decrease or disappear. The foreclosure rate has increased over the years causing home prices to drop even further. The goal is to help borrowers with their loan repayment and stop the landslide of foreclsoures.
President Obama and Congress began a program to prevent foreclosure and stop the steep decline in home prices. The Home Affordable Modification Program (HAMP) was designed to help underwater homeowners who have hit hard-times.
Mortgage Modification Requirements
1) Loans originating before January 1, 2009 qualify for the program. The loan payments, including principal, interest, insurance and property taxes, must be over 31% of their gross monthly household income.
2) Program participants will need to be able to document your income with a signed IRS 4506-T form. They may be asked for pay stubs and tax returns.
3) Owners need to reside on the property and the unpaid balance must not exceed $729,750. Duplexes, triplexes and quads can qualify, but the owner needs to reside in one of the units. The balance limit increases with the number of units.
4) Borrowers must be at risk of default.
Free Program
The program is free and there are incentives to the lender to lower the payments and the amount owed on the home. The consultation is also free. All servicers are "required" to work with the borrower unless it is prohibited in the original contract.
By: Tina Brown