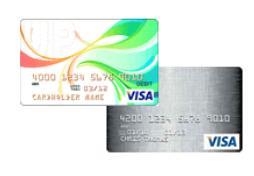 Digital News Report
Digital News Report – There are various credit card options for customers who have poor or bad credit scores. Credit cards have become an integral part of life and are needed to rent a car or stay in a hotel. With today's credit environment, it can be difficult to get a credit card without any credit history.
UPside Visa® Prepaid Card
The UPside Visa® Prepaid Card is designed for customers with excellent to bad credit and for students and other people without any credit record. The issuer says customers can save $220 compared with other prepaid cards.
With a total load of $500 or more there will only be a 99 cent monthly fee. You can load cash into the card at 50,000 retailers and there is free direct deposit from employers. This is considered a debit card.
Orchard Bank Visa® Cards
If you are looking to establish credit or turn a bad credit score into a good one, the Orchard bank Visa may be a good choice. Orchard reports your payments to the 3 major credit bureaus on a monthly basis.
There may be an annual fee for the first year. After the first year there is a fee from $35-$79 per year. They accept applicants with fair or bad credit records. They will also accept applicants with no credit history.
They offer an initial rate of 7.9 percent to 28.90 percent.
By: Tina Brown